WHITE ELEPANT RAFFLE DETAILS

Bring a WRAPPED 'raffle' item worth $10-$20

and receive $10 in raffle tickets.

Each raffle ticket is a chance to win an opportunity to select a raffle item.

You will have additional opportunities to buy raffle tickets.

If you don't bring an item minimum raffle ticket purchase will be $10.

Buy Raffle Tickets EARLY. We will be playing throughout the evening.

How it Works:

Raffle prizes will be distributed 'White Elephant' style.

First person will select a wrapped raffle prize and unwrap it.

Second Person will have an option of 'stealing' the unwrapped item, or choosing a new wrapped prize. If a prize is stolen, that person will have opportunity to select another prize (or steal a different one).

Each prize can be stolen twice, third owner locks a prize.

Did you get a gift over the holidays you can't wait to bestow upon a new owner?

Have a cool gadget we might like?

Bring them all!

|You can bring more than one raffle item, each item is worth $10 in tickets.

Let's all participate and make this an awesome new annual tradition!

© 2001, 2021 Beach Cities Mustang Club

GENERAL MEETING INFORMATION

EVERY 2nd TUESDAY!

SOCIAL HOUR: 6:00pm - 7:00pm

MEETING: 7:00 pm - 9:00pm

Members are requested to come a few minutes

early and help set up when available to do so.

Our meetings are held to inform, educate and entertain our members and guests.  We have guest speakers, videos, raffles, cash giveaways and more.     

   These fun-filled meetings are also a way for our members to network. Finding parts, sharing ideas, and friendship are also on the agenda.  You can call the Club Hotline to find out what's happening at the next meeting or keep checking this website for updates.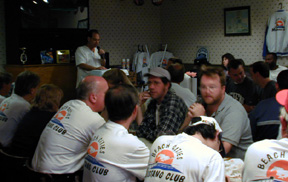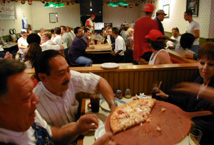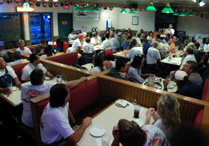 110 Members & guests enjoyed free pizza at

our August 1999 3rd Anniversary Meeting!

Visitors to this page

since April 15, 2003...

March Mustang Madness Returns!

Shoot baskets and comptete to win prizes!

GUEST SPEAKER TBA

This page was last updated on: October 11, 2021
UPCOMING MEETING INFORMATION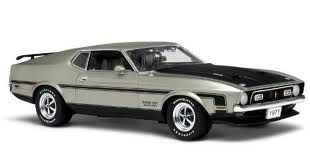 NEXT MEETING: Tuesday, October 12th, 2021 (ONLINE)

Club News  |  Ford Updates  |  SoCal Event Updates & Reports  |  Raffle  |  Triva Time  |  Member Discounts  |  and MORE!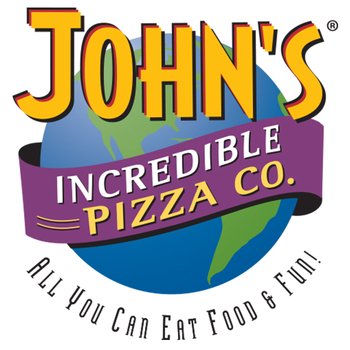 506 Carson Town Center N

Carson, CA