This page was last updated on: July 12, 2015
Visitors since

Sept 12th, 2001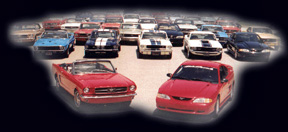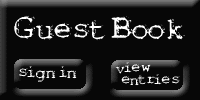 Mustang Wings & Wheels, Mustang Wings & Wheels Expo, SUPERCRUISE. Mustangs at the Queen Mary and the BCMC Logo 

© 2000, 2001, 2002, 2005, 2013 Beach Cities Mustang Club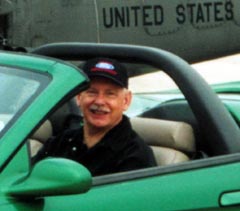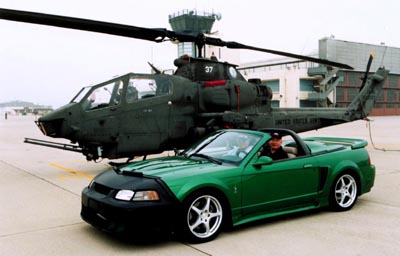 On Tuesday, September 11, 2001, Bob was

on AA Flight #77 when it hit the Pentagon.

    Bob lived in Poway, CA, near San Diego. Bob was 63, and was an electrical engineer. He is survived by his wife, Janet and daughter Karen.

Approximately 3 months ago, the family lost their son, John. Three weeks ago, their mother-in-law passed on, also.

The BCMC home page has been redesigned in black in honor of Bob.

On behalf of the 480 Members of the BCMC, and 100s of other local Mustang Club Members in SoCal, I wish to express our deepest sympathies to the Penninger family.

   Please remember that if there is any way that we can support you, we will be there for you.

Jon Schultz

President, BCMC

Membership Dir., SVTOA-LA Chapter.

Board Member: SVT Owners Assn. (SVTOA), San Diego Chapter (Sec./Treas.)

Member: San Diego Mustang Club; SVT Cobra Owners Assn, SoCal Chptr; SVT Crew

Bob's 1999 SVT Cobra Mustang is posed in front of an AH-1 Cobra Attack Helicopter.

This photo was taken on August 26th, 2001, at the last show that Bob attended, BCMC's Mustang Wings & Wheels III in Los Alamitos, CA.

When cropping the above photo for a close-up of Bob (top), I found that there was something else in the photo - besides the Mustang - that we all hold dear. Two words that found their way above Bob's head....

   This is an untouched photograph


Photo by RICKY FLORES, The Journal News (New York).

Click here to add your text.

BCMC Members and Friends Everywhere,










Sept. 12, 2001
      As all of you know by now, the Sept. 11 BCMC General Meeting was postponed until Next Tuesday, September 18th. Because of the lateness of the postponement, and because some members indeed wanted to get together, we decided to continue our monthly restaurant reservation as a get-together (for a lot of reasons).

      About 60 people showed up at our 'Gathering' last night. There were no raffles, videos (ESPN on both screens - someone got tired of the repeated images on all the other Channels), no microphones, no auctions nor stuff thrown to the crowd.

           "Ask the CHP" officer AG Speake is on special duty and 12 hour shifts. Other members work schedules were affected, too..., like Robert Patton, who was one of those in charge of the LAX Control Tower for about 5 minutes before this all started ("all National Flights Grounded, and must come down NOW" is something you don't hear often (ever), and could never be fully ready for).

      We were (are) all affected in different ways. Some, like AG and Robert, in their jobs. Others, like members Sharon & Fred Lobel, in waiting to hear from loved ones in New York (their son was ok). Some members have to fly somewhere this week, and can't. Other members are stuck somewhere and can't get home....

          But we are all upset. Shocked. Angry. Some of us are totally pissed off. We don't know what to make of this. A majority of us have never been through a huge disaster of this scale. We are not old enough to answer the last big 'National Question': "Where Were You When JFK Was Shot?" But we all have a new 'question' that will last for decades: "Where Were You When The World Trade Towers Went Down?"

      From all indications, the gathering last night was a positive thing (not saying right or wrong, just positive). It was somber. It was friends. It was grieving. It was support. It was a chance to reflect and it was a chance for people to be together.

      At 8pm, in the only thing that looked remotely like a meeting was when I stood up, and explained to those who did not know, what was happening with our scheduled meeting. I then asked if anyone wanted to speak about the events of the day. About a dozen did. We broke up about 9pm. Some stayed together in the parking lot, and others went back to their TVs, work, or loved ones.

  In time we will get past all of this. As far as the club and its members, may this only make our family stronger.

      I hope to see all of you next Tuesday. Take care, and God Bless

     Jon Schultz

      President, BCMC

      PS:. Several members have suggested a BCMC Blood Drive, or at the least, for us all to give blood.

      With what is on my plate, the best I can do is to STRONGLY suggest that you call the American Red

      Cross, and set up an appointment to GIVE BLOOD.  PLEASE do not assume that someone else will

      do it! My guess is that the Nation has never needed blood like they need it now, right?

      Call (800) GIVE-BLOOD (448-3256)

      Be sure to call, or you may waste a valuable trip to the blood bank. Let us know that you did it, too!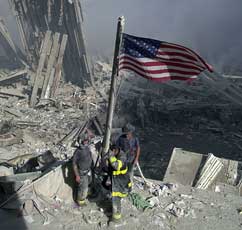 Least We Forget....

Our page starts with a main tribute to one person- because he is one of us.

But there are several thousand others who were lost (or still missing) that day.  60 Seconds of silence, or 21 guns, or 1000 renditions of the National Anthem, or 3 million flags at half-mast will never be enough to honor all of you.... We feel better saying that "it won't be in vain," but even that will never remove the sorrow and pain we feel for you and your families.

   The members of the BCMC mourn with the rest of the world.

A Special Thanks to All of the Rescue Workers and Volunteers!

As well as everyone who is flying the American Flag!

We Don't Live In America... America Lives In Us

Below is a letter sent to BCMC Members the 'next day'.....

Thanks to all of the Southern California Mustangers that participated in SUPERCRUISE 2, or made a donation to the Robert Penninger fund.

Thanks also to the Mustang Club of America for their seperate donation of $500

UPDATE

The person who claimed responsibility for Bob's death was killed by US forces on May 1, 2011.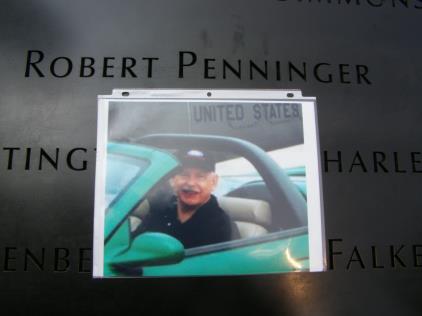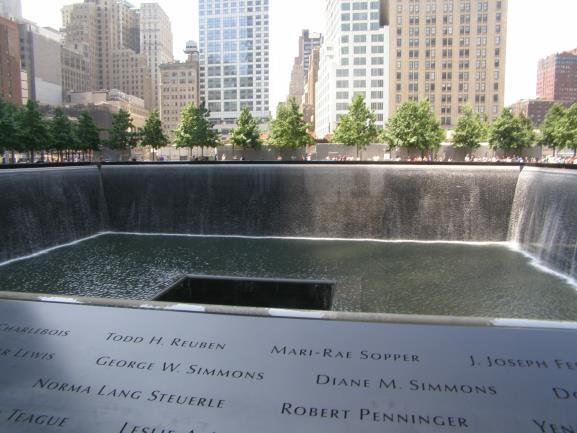 BCMC Member Steve Caylor visited the NYC 9/11 Memorial in July 2013, and snapped these special photos......