For those of you who would like to know, I share events the last 4 days. If you do not care to read on, maybe just take a minute to think a good thought for her family, especially her sons, BCMC Board members Jeff & Brian. If you would like to send a note, send it to jon@bcmc.net....

Claire Sanford had been in the hospital for a couple weeks. Her health was not so great, but there no indication of what was to come. It was very fortunate that last Friday, 2/2/2006, her sons (BCMC VP Jeff Sanford & Sgt @ Arms Brian Sanford) were able to visit with her. Hours later, between 7 - 11pm, Claire suffered what was thought to be a massive brain hemorrhage. The next day (Saturday) brought confirmation that it was a major stroke. That day, Pam & I went to meet Brian & Jeff at Kaiser Hospital (LA, on Sunset) Saturday and visited a while with Claire. We spoke with her, though she remained in a comatose state.

Subsequent CATscans Sunday and Monday only showed her condition was worsening. Her main doctor stated that he has never seen a comeback from where she was Sunday. When visiting with her, I saw her move a bit, but was told it is just a normal thing. She looked to be peaceful and in no pain. Then on Monday afternoon, it was established that she could not breathe without the ventilator and that there was no longer any brain activity.

Based on Claire's clearly expressed wishes, her boys now had to make the decision to remove life support. Jeff & Brian requested Pam & I to be there when the breathing tube was excavated. Claire passed peacefully with about a dozen family and friends present. BCMC Board members David and Bruce were there. Her brother, sister and other family members - whom I never met - knew all about the club and even me... Claire truly loved BCMC and liked to talk about our events, members and happenings...

BCMC members, especially the Board, have long been a close family. Members come and go, and a few have even passed on. One Board member, Bill Habash, stands out . A great guy, though not able to be around the club long before he died in the late 90s. It was hard, as Bill actually created and was out first Sgt @ Arms. A job that I then had no idea about and that Bill did a great job at.

Claire was an important part of the BCMC Family, always working the club booth and selling coffee at our shows (many of you know how important coffee can be to early morning people). You probably saw her in the BCMC booth at the Knott's show; or at the registration table at a SUPERCRUISE; or sitting with her sons at just about every BCMC meeting. She liked to outbid people in our auctions - sometimes even if she did not know what she was bidding on. She was kind, wacky, funny and I can not remember her saying anything unkind about others. She will be missed. A lasting tribute, perhaps a memorial award, will be discussed at the next Board meeting.

If you would like to send a message to Brian & Jeff, you can do so by sending a note to jon@bcmc.net.. I will compile the notes and print/forward them to the boys. If you take a minute to write something, I assure you that it will be very much appreciated.

As soon as I have information on memorial services, I will forward in another email to the club.

Thanks for the opportunity to share this with you. It may not be very neat, but it just happened and I am still trying to wrap my mind around the events of the past four days....

Rest In Peace, Claire Sanford

Jon Schultz

President, Beach Cities Mustang Club

email: jon@bcmc.net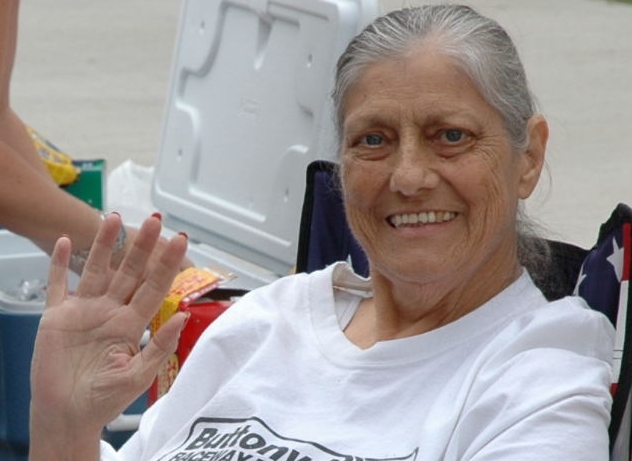 MEMORIAL SERVICE INFORMATION

MONDAY, FEBRUARY 13, 2006 at 11am

All BCMCers are welcome to attend Claire's Memorial Service. Claire's service will be on Monday, Feb. 13, 2006 at 11:00 a.m. at

The Chapel at the Queen of Heaven Cemetery

2161 S. Fullerton Road, Rowland Heights, CA. 91748.

A Reception will follow the Service. It will be held at:

Veteran's Hall

209 N. Orange, St. La Habra, CA  90631

In Lieu of flowers, the family requests that donations be made to the BCMC Toy Drive Fund. Seeing that kids got much needed toys from our annual Toy Drive was very important to Claire. She was very disappointed that she was too ill to make our most recent delivery of toys last Christmas Day...

Donations may be sent to:

Beach Cities Mustang Club

P.O. Box 91404

Long Beach, CA 90809

Please make check to BCMC and note "Claire Sanford" on the check memo line.

PayPal/Credit Card may be sent to pay@bcmc.net.

Donations may also be turned in at next Tuesday's General Meeting. 

CLAIRE

SANFORD

11-30-1943

to

2-6-2006

Claire is survived by her sons Brian & Jeff, both BCMC Board Members. If you would like to send a note of any length to them, click on the link below.

This page was last updated: July 12, 2015