SPECTATOR INFORMATION

Spectator Admission:

Adult (16 & over): $10

Youth (15 & Under): FREE

First Responders & Nurses: FREE

Formula Drift Ticket holders: FREE

Online sales of ticket & VIP Spectator Parking coming here soon

The best time to view the show is from Noon - 5:30pm,

when all the cars are safely parked and in place


...people have been here before you!

This page was last updated: September 17, 2021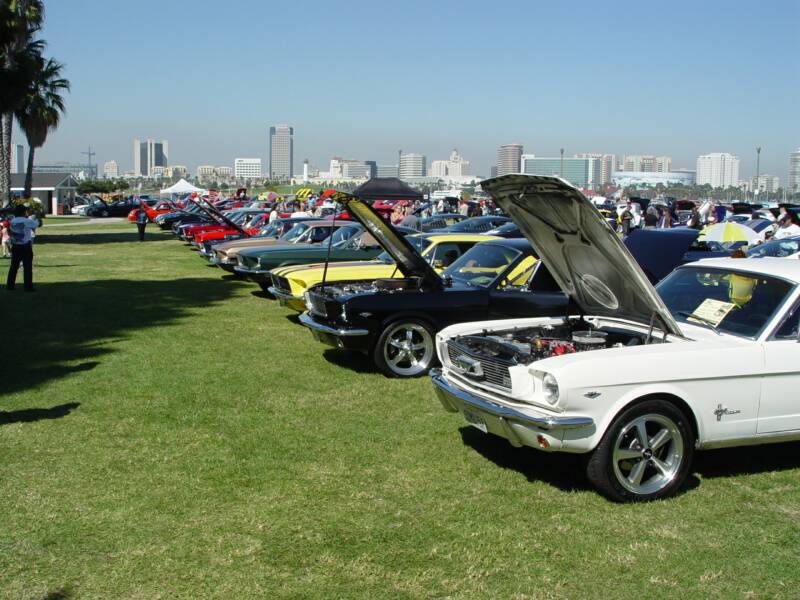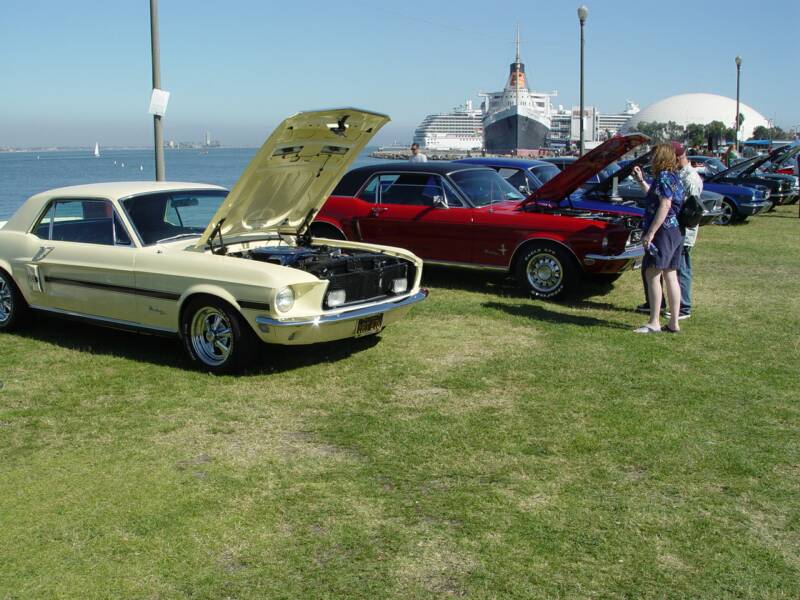 Hurry and send that application in...

Ponies at the Pike, Mustang Wings & Wheels, Mustang Wings & Wheels Expo, SUPERCRUISE. Mustangs at/Aross From the Queen Mary, QMX and the BCMC Logo 

Photos & Information on This Site Not to Be Used Without Permission (Just Ask!)    © 2000, 2021 Beach Cities Mustang Club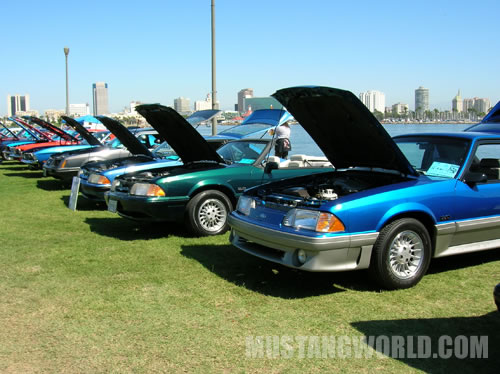 TOY DRIVE & DELIVERY PAGE





SHOW HISTORY

Our annual show started at the South Bay Galleria in 1997, where it was held for 3 years. Then in 2000, we moved it to Long Beach Harbor, in the shadow of the Queen Mary.

The first few shows in Long Beach were held in a parking lot close to the ship, called "Seaport Village". We quickly outgrew that lot, and moved to the Queen Mary Events Park. Soon after that, we filled the park and had to expand into the large adjecent parking lot.  For 13 years in a row, we passed the 300 vehicle mark!  Now with our new location, not only is there more grass parking, but almost every spot has a view of the water!

MORE THAN JUST ANOTHER CAR SHOW....

Use our show website to book a hotel room. Many Ford lovers make a vacation out of the show. Late summer traditionally has the best weather in SoCal. If you live locally, then make it a STAYcation! There are several fun and interesting things to do, all within 25 miles of the ship. After exploring the Aquarium and other Long Beach attractions, make your way to other world-famous attrations like Knott's Berry Farm, Disneyland or even Hollywood.

We've found the perfect location for a car show! Be sure to register soon before we sell out again.

Take a look around the website and let us know what you think...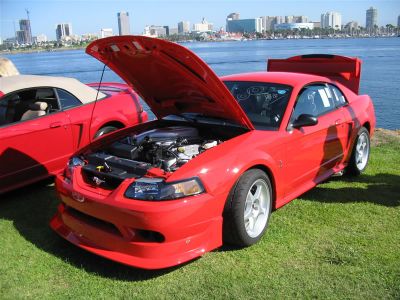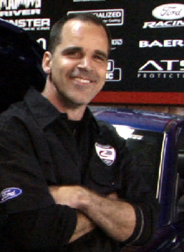 Featuring

The Joe Gosinski Memorial

Best of Show Award

RETURNING TO MUSTANGS AT THE QUEEN MARY....

Host of Powerblock, Vinsetta Garage and Overhaulin'

AUTOGRAPH SESSIONS

Limited Edition Hero Cards!

(times TBA)

AUTOMOTIVE TV'S HOTTEST HOST!

Event & Apparel Store

POWERED BY STANGSTUFF

SHIRTS   TANK TOPS   HOODIES   SWEATSHIRTS   JACKETS

A NEW BEGINNING!

In 2014, we moved our popular Mustangs at the Queen Mary to a new, awesome location: Shoreline Aquatic Park - also known as "Lighthouse Park". With dozens of attractions, eateries and things to do within walking distance we found the PERFECT location for our annual show. Plus, NOW EVERY PERSON WHO PRE-REGISTERS WILL BE PARKED ON GRASS!

This website is your one-stop place for everything show related. You can register online, get a vendor booth, take a look at our history and more.

August 30, 2021 Update

2021 Pike Show Registration SOLD OUT

Award classes limited to first 200 to pre-register  *  Award class size limited to 13 vehicles

Deadline to preregister is August 10, or once sold out (whichever comes first)

SHORELINE PARK

GPS/Nav location: 212 Golden Shore Drive, Long Beach, 90802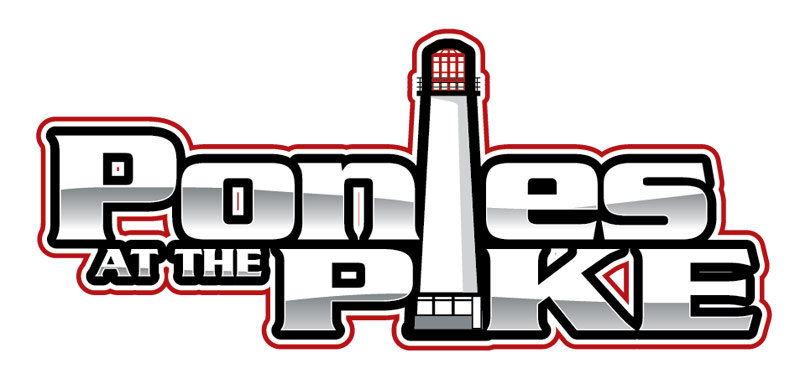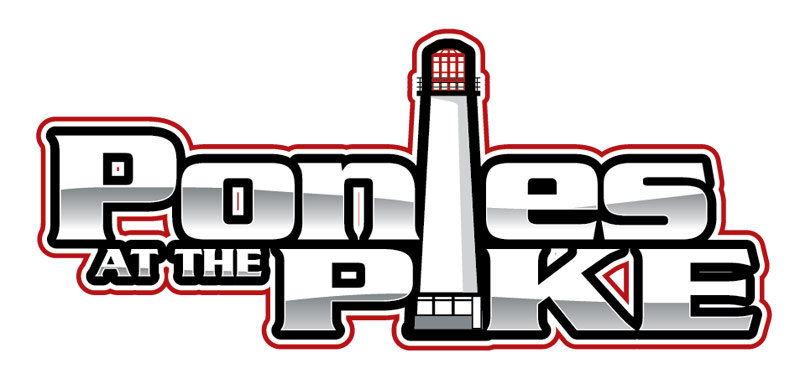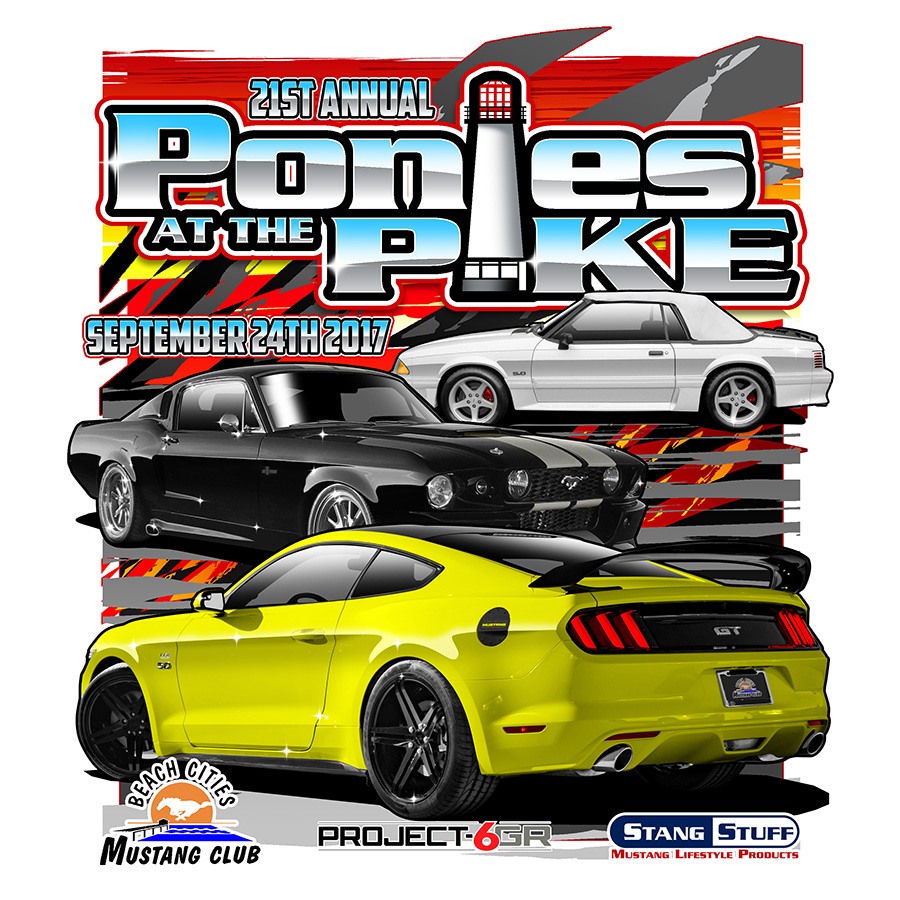 BCMC's 25th Annual Mustang & Ford Car Show

SATURDAY, SEPT 18, 2021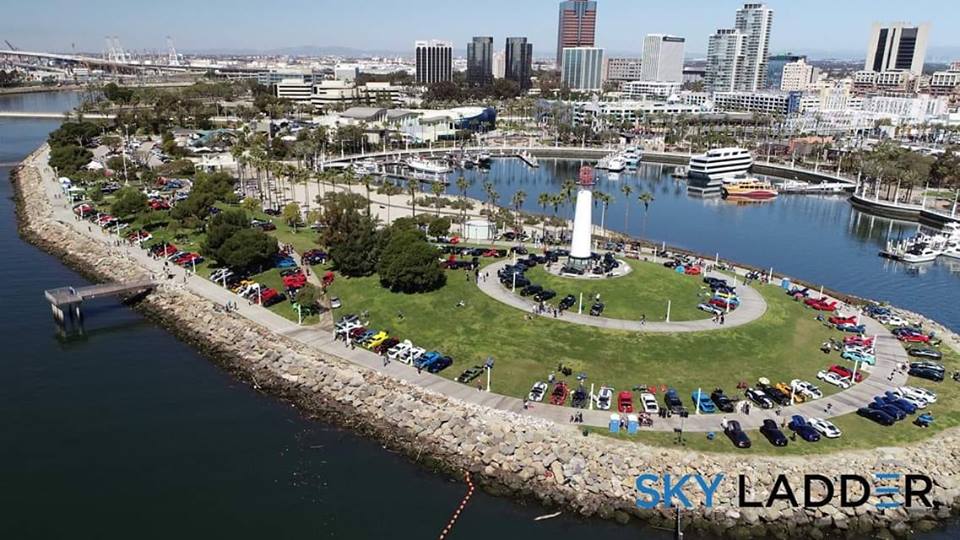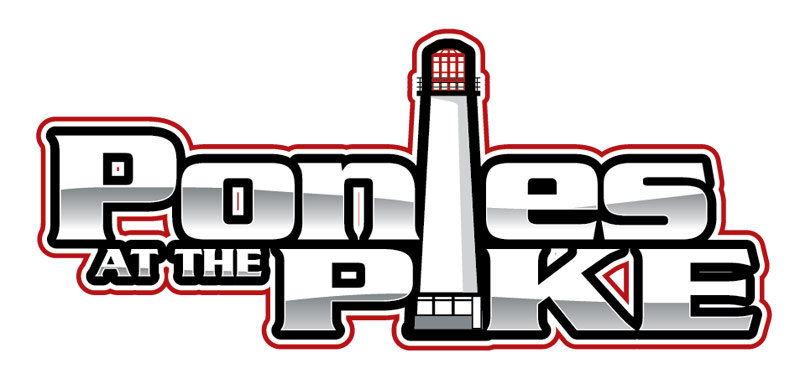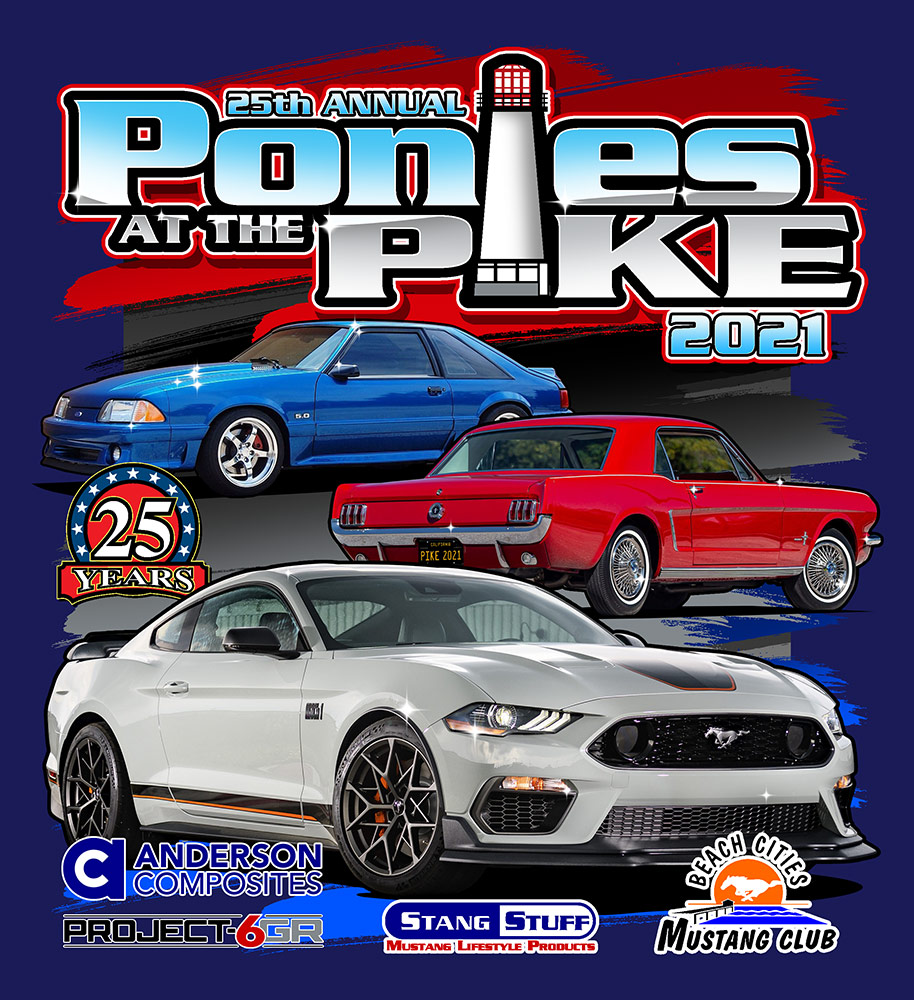 Some Ponies at the Pike late updates!

We are making this Saturday's show FREE to spectators for 2021. More info:

After consulting with the City of Long Beach, here are our pandemic polices for our PARTICIPANTS, and the policies for our SPECTATORS. They are non-negotiable...

PARTICIPANTS:

Including

VEHICLE ENTRANTS;

VENDORS;

STAFF;

EVENT SUPPLIERS:

Must show proof of vaccination OR 72 Hour Negative COVID Test to participate. All registered  participants, vendors, staff and suppliers have already agreed to this policy. Twice. Our policy remains the same to enter the show all day as a participant. We also respectfully request that you wear a mask during our 4pm-6pm Auction & Award Ceremony. Thank you for your cooperation.

SPECTATORS:

Proof of Vaccination, OR

72 Hour Negative Test, OR

Wear a mask for the ENTIRTY of your visit.

Those providing a vax card or negative test will receive a wristband. Those without a wristband will be required to wear a mask.

In order to facilitate check in, and encourage visitors to enjoy our show, we have made the choice to make this show free to the public. As a reminder, this is a private event and we reserve the right to refuse entry to anyone, for any reason.

ON-SITE PREMIUIM SPECTATOR PARKING INFORMATION:

NEW FOR 2021

We are offering on-site Premium Parking for our spectators starting at noon. Spaces are $50, and sold on a first come/first served basis. Cash is preferred, but we can accept credit cards. This will get you parking all day until 7pm. NO IN/OUT. It's going to be mad busy downtown with Formula Drift running alongside our event. Save the hassle and head over to our parking lot and park steps from the show!

Use this address to easily find it on Google Maps: 212 Golden Shore Parking.