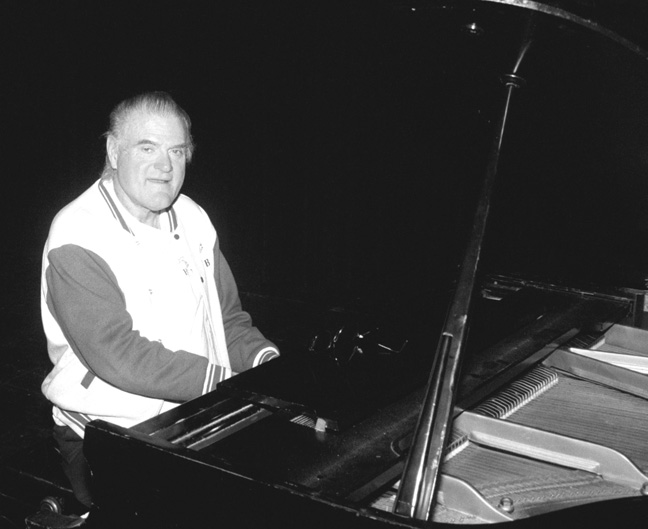 Please forgive this hastily assembled web tribute to our dear friend, Dr. Bill. Today I find it hard to be creative, or to even function.... I'll just cut/paste the email I sent the club & friends earlier today:

FOREVER 39

Dear BCMC Members, Friends, Event Participants and Others,

It is with more sadness than I could have imagined, that I inform you that our long time Club Social Director, Board Member, and dear friend William "Dr. Bill" Teaford has passed away.

This happened overnight, between 11pm and 9am, in his bed at his home in Rancho Palos Verdes, CA.

During routine tests last month, a follow up surgery was scheduled and revealed many areas of malignant cancer. Treatment was planned that would give him another 6 months-to-4 years. Yesterday, he insisted on going home, and died in his sleep.

The ever diligent Board Member, 2 days ago Dr Bill called me from his hospital bed to relay the names of the Convertible Mustangs he had rounded up for the Mira Costa High School homecoming next Friday. While he handled this annual task very well, he insisted that I take the owners names down. It was odd to me at the time his need to give me the list. I've been told that he called many of his friends over the last few days, "just to say hi".

I am really going to miss Dr. Bill. Many of you were invited to his Musicals. Having taught some of the best pianists in the world, his "pupils" (some now world renowned) would come to his home and play for their dinner on his grand piano in front of the crowd that gathered there every month. For several years, every January he would hold the BCMC "Inaugural Board Meeting" at his home, and play an awesome program for us, usually accompanied by friend Shirley Obert (BCMC Treasurer Phil Obert's mom) on the organ.

   For those of you who were able to hear him play, you were truly lucky. Any BCMC event that had a piano nearby, we'd get him to play. Christmas parties, BCMC'er Clair Sanford's funeral... He even played twice at mine and Pam's wedding last October, as well as the wedding of BCMCers Rudy & Deborah Zibes. Some of you might have just known him as the guy that sat in front of the BCMC meetings, greeting every person, having them sign in as they arrived.

Although there is no proof to substantiate the claim, I know that Dr. Bill would have wanted me to let you know that he was about to turn 39 this December 1. Though I can document the fact that he has turned 39 at least 8 times in the years that I have know him.

Dr. Bill would call and "nag" (his word) me about getting club meeting reminders out. I am going to miss those calls. I am going to miss him.

Rest in Peace, Dr. Bill

Jon Schultz

President

Beach Cities Mustang Club

BCMC's TRIBUTE TO DR. BILL

TUESDAY, NOVEMBER 11, 2008 at 7:00pm

At BCMC's Regularly Scheduled Meeting at

Pizza Hut

3848 Sepulveda Blvd

Torrance, CA 90505

Anyone reading this is welcome to

attend our memorial to Dr. Bill.

Shirley Obert has been invited to play - TBA

MEMORIAL SERVICE INFORMATION (Updated 11/6)

Dr. Bill's wonderful funeral was held

THURSDAY, NOVEMBER 6, 2008 at 3pm

Green Hills Memorial Chapel

27501 S. Western Ave,

Rancho Palos Verdes, CA  90275

Interment took place

Friday, November 7 at 11am.

Inglewood Memorial Park

720 E Florence Ave, Inglewood, CA

William "Dr. Bill" Teaford

12-1-"forever 39"  -   10-31-2008

This page was last updated: January 18, 2018

William Teaford, D.M.A., BCMC member #286, has been a BCMCer since 2000 and a board member since 2001. Affectionately known as Dr. Bill, he is the Club Social Chairman and official greeter at monthly meetings. Dr. Bill has a 2000 Mustang convertible. He is a Los Angeles native and graduate of the University of Southern California (USC) where he earned his bachelor's, master's, and doctorate degrees, as well as two teaching credentials. At USC he studied with concert pianist Lillian Steuber for 15 years. Notably, Dr. Bill served as musical director for the internationally acclaimed exhibition dance team Veloz and Yolanda with concert tours and five television series. He was also pianist for Betty Hutton, Maria Martino, Dennis Morgan, Rita Moreno, and Elizabeth Talbot-Martin. Dr. Bill was chairman of the piano department and taught for nearly 35 years at Hamilton High School and the Hamilton Academy of Music. During a 17-year span, he was the musical director for 34 Broadway shows. Additionally, he also taught music for many years at Pierce College and Trade Technical College. For the past three decades, Dr. Bill has graciously hosted monthly musicals at his home in Palos Verdes featuring renowned musicians Gaylord Carter, Alan Gampel, Maria Martino, and Robert Thies. Recently, Dr. Bill performed the solo parts to the five Beethoven Piano Concerti with orchestral parts performed by other pianists. Dr. Bill continues to teach in his private studio and play professionally. He recently lost his Cocker Spaniel named Wolfgang "Woofy" Amadeus Teaford. When asked for this bio, what Dr. Bill enjoys most about BCMC is meeting interesting people and making new friends.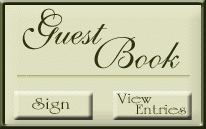 Dr. Bill's Mustang & Music Friends:

Please Take a moment to

sign Dr. Bill's Guestbook

Thank You

PLEASE SIGN GUESTBOOK BELOW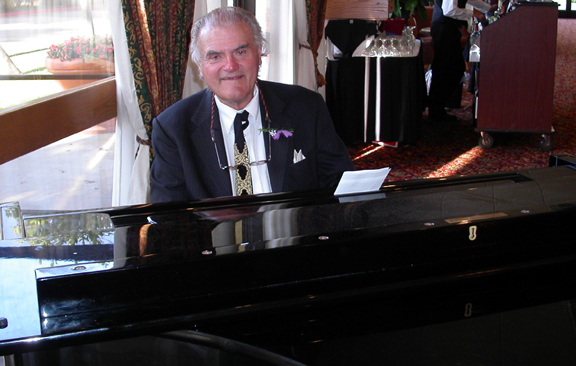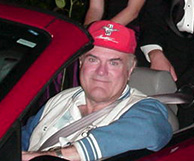 Dr. Bill plays at BCMCer's Rudy & Deborah Zibes' Wedding

Dr. Bill drives a couple in the Mira Costa Homecoming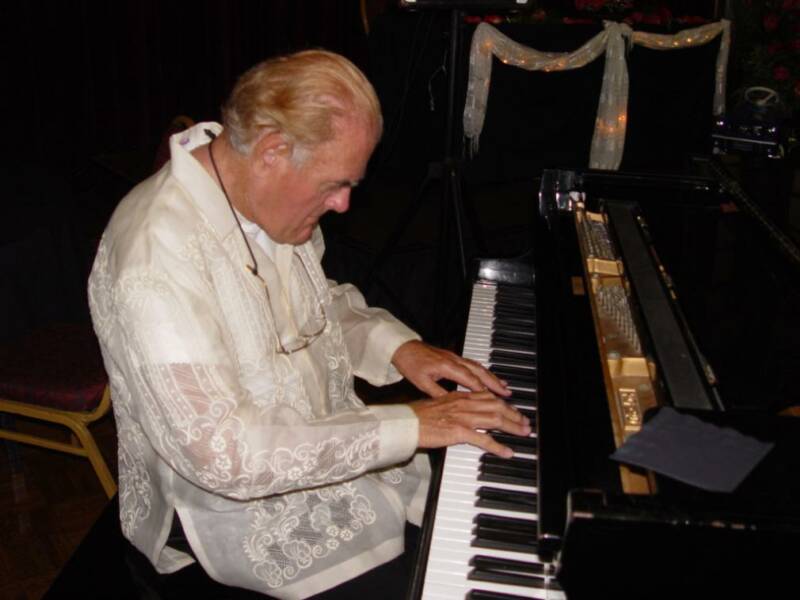 Dr. Bill plays at BCMC's 2000 Founder's Awards, Mira Costa Auditorium, January 2001

Dr. Bill plays at BCMCer's Jon & Pam Schultz's Wedding, Oct. 2007


At  a BCMC Board Meeting in his favorite BCMC Varsity Jacket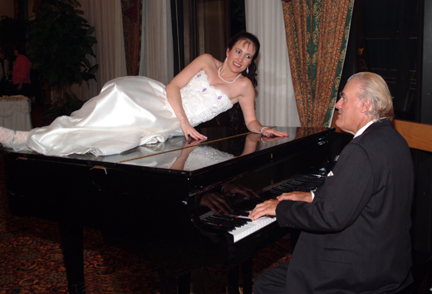 With Deborah Zibes on the big day, June 2004

BCMC warmly welcomes all friends of Dr. Bill, as you make your way to this page from around the world. Whether you are a Mustang or Music friend, or maybe a former student at Hamillton High, USC or Pierce, you are right where you need to be. Thank you for spending time with us.

Please share this page with anyone you know who also knew our friend.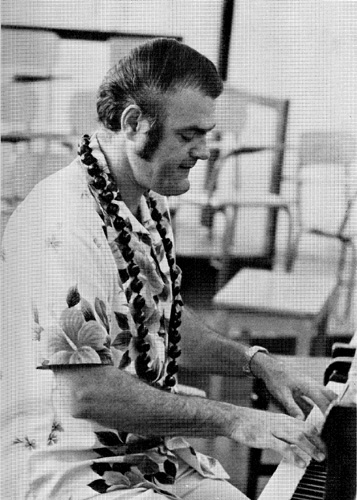 Hi Jon,

I just learned of Dr. Teaford's passing from a fellow Hamilton High student, and I posted a message on the BCMC board.

I'm attaching a scan of Doc's picture from my 1974 yearbook. He was always at the piano....

Jon Schwartz

In Lieu of flowers, the family requests that donations be made to the BCMC Toy Drive Fund. Seeing that kids got much needed toys from our annual Toy Drive was very important to to Dr. Bill, who without fail, quietly donated funds to pay for all the batteries we needed every year... Donations may be sent to:

Dr. Bill's Toy Drive Fund

c/o Beach Cities Mustang Club

P.O. Box 91404

Long Beach, CA 90809

Please make check to BCMC and note

"Bill Teaford" on the check memo line.

Online Donations by Credit Card/PayPal

For More info on our Annual

BCMCer Ronny Corona put together a short video with everything he could find with Dr. Bill.

Thank you, Ronny for a touching tribute,

If you have trouble viewing, or want to see it full screen, double click the screen and you'll be taken to YouTube.

Dr. Bill played at our Mustang themed wedding (Jon & Pam Schultz). Though I can't edit it down, if you go past the Wedding Crasher gag to 1:54 minutes, you will hear Dr. Bill bring my wife in to Claire de Lune, followed by his own special arragement of Styx' Lady (Dennis DeYoung). What an honor it was to have him play for us.

While he played on a proper piano after the wedding, all we could get was a high-end keyboard (owned by Shirley Obert's grandson Kermit) for the park. I know that Dr. Bill and "Keyboards" were not friends. He made a gracious concession and played the keyboard for us when we could not bring piano and park together.

At his funeral, we heard from several other couples that had the priviledge of having Dr. Bill play at their weddings. Some of the marriages have lasted over 40 years. It may be good luck for those of us who had Dr. Bill present on our special day.

We miss you so much already, Dr. Bill....

See other videos of Dr. Bill at the bottom of this tribute page.

New photos have been added on

Nov. 8, 2008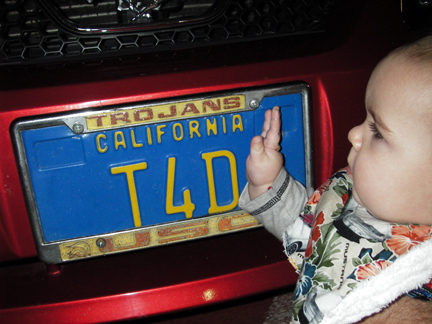 Seemingly because he was a long time school teacher, Dr. Bill loved his job as "Convertible Getter" for the annual Mira Costa High School Homecoming game, where our club would deliver the Homecoming Court in front of 1000s at halftime.

We showed up to find that the school had found this website and made their own tribute to Dr. Bill, dedicating the Homecoming event to Dr. Bill and placing his photo on the 20 foot screen erected for the halftime festivities. Wow, that was something.

With Dr. Bill's photo on the screen, here is what was read to the crowd:

"Ladies and gentlemen, we are proud to announce that this year's Homecoming ceremony is dedicated to our "Mr. Mustang", William "Dr. Bill" Teaford. As the Beach Cities Mustang Club Social Director, Dr. Bill has provided and chauffered the Mustang Convertibles that have carried our Homecoming Court for many years. Before he passed away on Halloween night, he called the club's president to assure him that he had rounded up all of the Mustangs for tonight's event.


We will miss you, Dr. Bill"
On behalf of BCMC, and Dr. Bill's friends everywhere, I would personally like to thank Mira Costa and Lisa Claypool for the tribute to our friend.




                           -Jon Schultz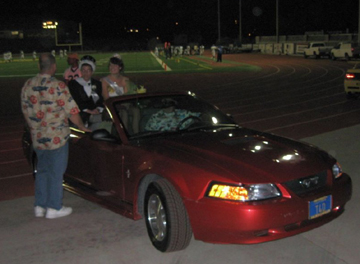 Bye bye, Dr. Bill.... Though I hardly knew you, you always asked about me. I will miss you.

                         -JT Schultz

.

Jon explains the legacy of the vehicle the King & Queen were riding in....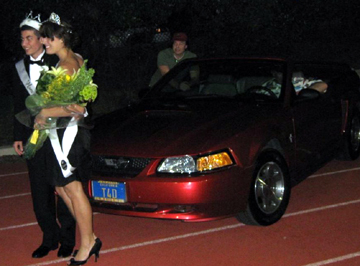 Photos by BCMCer Ken Thompson

View his slideshow from the homecoming here:

Photo by BCMCer Craig McGowen, also a student of Dr. Bill at Hami High

Dr. Bill Playing Piano at home, on his awesome Steinway

If you have a video or a photo that Just HAS to be here, please email it to
jon@bcmc.net
MIRA COSTA HOMECOMING DEDICATED TO DR. BILL

The (newly named):

Dr. Bill Teaford Memorial

Toy Drive & Delivery

DONATIONS FOR TOYS/BATTERIES

2017 GOAL: $1000 

RAISED: $2750

There have been requests to post the lyrics to the song sung at Dr. Bill's funeral. Thanks to Charles Bloom for the words, and to Chuck for sending them to us....

August 25th, 2003 - With Love and Appreciation for Dr. William Teaford

SO"BILL"OQUY

A Parody by Charles Bloom

(To the tune of "Soliloquy" from CAROUSEL – Music by Richard Rodgers)

I MET HIM WHEN I WAS THIRTEEN.

AS "CHARLIE BROWN", I CAME ALIVE.

THAT WAS, LET'S SEE, "SEVENTY-THREE"

SO I FIGURE NOW THAT MAKES HIM………."THIRTY-FIVE".

MY FUTURE, SO HE SAID, LOOKED "GREEN"

WHEN I REACHED "HAMI'S" THEATRE ARTS.

SO, I GOT CHORUS, AT FIRST,

BUT MY SECOND YEAR I LANDED LEADING PARTS!

A COUPLE, NO, THREE

SHOWS WERE CHOSEN FOR ME.

EV'RY JUNE, I LOOKED FORWARD TO THE FALL.

BUT, THE JOYS I HAVE KNOWN

WEREN'T MY JOYS ALONE,

SO, TONIGHT I AM HONORED TO RECALL….

…WHAT HE'S BEEN

FOR SO LONG

TO US ALL. (Spoken) Bill.

OUR BOY BILL:

I DON'T KNOW WHAT SUPERLATIVE FITS…

…ON BILL.

OUR BOY BILL:

LIBERACE WITHOUT ALL THE "GLITZ",

THAT'S BILL!

OVER STEINWAY GRANDS,

"KAMIKAZE" HANDS

HIT THE KEYS FROM WAY UP IN THE SKY.

BUT, THERE'S SO MUCH MORE

WE CAN PRAISE HIM FOR

THAN TO SING OF HIS FINGERS THAT FLY.

BILL TEAFORD, FOR BETTER, NOT WORSE,

IS A VERSATILE GUY.

HE'S ALWAYS AN ELEGANT HOST,

AS NOBODY NEEDS TO BE TOLD.

A FLEXIBLE WAIST,

IMPECCABLE TASTE,

ESPECIALLY IF YOU LIKE GOLD.

HIS CLOTHING IS ALWAYS SO CLASSY.

A LABEL SHOULD CARRY HIS NAME

AND, IF WE'RE IN LUCK,

KEN, SHIRLEY AND CHUCK

ARE PROBABLY WEARING THE SAME!

BILL CAN BOSSA-NOVA LIKE NO ONE CAN.

OH, WHAT A SCENE HIS BEGUINE BEGAN!

AND, WHEN HE "SWINGS", WHO IS NOT A FAN?

'AS AT HOME WITH A SHOW-TUNE AS WITH CHOPIN.

HE'S BEEN EVERYWHERE BUT PLUTO…

…and he's driven a million cars!

HE'S PLAYED IN THE FANCIEST CONCERT HALLS

AND IN PIANO BARS.

Does anyone wanna hear the "disco" version of "Melancholy Baby"? Ask Bill!!

OUR BOY BILL

IS THE PICTURE OF VIGOR AND VIM

AND FUN.

IF YOU WILL,

WHO, ON GRANDPOINT, IS GRANDER THAN HIM?

NO ONE!

TURNING BACK THE CLOCK,

WERE IT NOT FOR "DOC",

MICHELE LEE WOULDN'T BE WHERE SHE IS…

…AND, IF DEBBIE GRAVITTE

IS ON "EASY STREET"

WELL, THE CREDIT IS PARTIALLY HIS.

BILL MADE THEM RESPOND,

BUT IT'S ALSO BECAUSE OF DON BONDI

THEY'RE HITS IN "THE BIZ".                      (The music gets darker)

WHILE WE'RE BACK,

I RECALL ONE SUMMER VACATION,

OR WAS IT IN "MUSIC APPRECIATION"?

In Madrigals? No.

Maybe, after a show,

BILL SAID, "CHARLIE, THINK ABOUT FASTING".

If you wanna play "Tony", cut out the macaroni!

"IT'LL HELP NEXT YEAR WHEN WE'RE CASTING"!

I WOULD LIKE TO CHANGE THE SUBJECT, IF I MIGHT,

SINCE BITTERNESS IS CLEARLY IN "BLOOM".

THERE ARE THOSE ON WHOM I'D LIKE TO SHINE A LIGHT…

…AND I THINK THEY'RE ALL HERE IN THIS ROOM.

KEN AND CHUCK AND….hey….someone's missing…someone important…someone crucial…oh, no...what if…she…isn't….here?

Awwwww, Bill! Bill! What did you say to her? What are we gonna do NOW?  A show with no organist.

I'LL SING THE BLUES FOR THIS GAL

'CAUSE, WITHOUT HER, IT'S NOT QUITE A "MUSICALE".

LOOK, MAYBE WE SHOULD ALL GO HOME.

'GET IN OUR CARS AND DISAPPEAR.

IT'S GETTING LATE, THIS WAS GREAT.

YOU'VE HAD COFFEE AND CONCERTI….WAIT!

SHE'S HERE…….!

MY LITTLE "SHIRL",

WHEN YOU PLAY THE ORGAN, YOU ARE A "BABE"!

MY LITTLE "SHIRL",

I'VE ALWAYS SAID YOU'RE HOT,

BUT NOT LIKE BROTHER "GABE".

THEN, WE HAVE CHUCK RUBOTTOM.

ISN'T HE GOOD WITH "CHOW"?

'TALK ABOUT "BUNS", HE'S GOT 'EM…

…IN THE OVEN NOW.

FINALLY, KEN. DEAR, KEN DOGGART.

KNOWING YOU IS A THRILL.

BUT, KEN, NOTHING RHYMES WITH "DOGGART".

SAD, I KNOW.

SO, BACK WE GO TO BILL.

ASK THOUSANDS OF KIDS

ABOUT WITH WHOM

THEIR LOVE FOR MUSIC BEGAN.

IF THEY ARE LIKE ME,

THEY'LL AGREE IT WAS THIS MAN!

SOME ENDED UP LAWYERS

AND SOME COMPOSE

AND SOME HAVE KIDS AND A LAWN

BUT, WHATEVER WE CALL OUR "TOMORROWS",

IN OUR HEARTS, HE'S NEVER GONE!!!

YOUR STRENGTH'S NOT DIMINISHED,

YOUR SONG IS UNFINISHED!

PLAY ON……………………!

PLAY ON……………………!

-Charles Bloom

© BLOOMUSIC, INC.

Lyrics Only

August 25th, 2003